What the hell is going on at Saturday Night Live? First, NBC privately claimed it didn't ask Maya Rudolph back to SNL for an eighth season "to freshen the cast." Then NBC reversed itself and said it was her decision not to return. Now I receive this announcement via NBC from Maya: "It was an agonizing decision, but ultimately, I feel I made the best choice both as a mother and as an actress. I couldn't be happier to be returning to SNL." And all of this happened in one day. Huh? "While both the previous reports about Maya Rudolph have been accurate at the time they were reported, Maya has had a change of heart and is returning to the show," NBC tells me.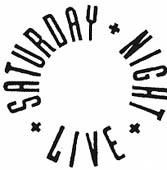 Not only is this way strange because of the lateness of the decision but also the different reasons. Well, at least SNL won't be winnowing the women on the show down to just two actresses, Amy Poehler and Kristen Wiig. Plus, Maya was known for playing a wide range of races and ethnicities from white to Asian to black to Latina and more and doing dead-on impressions of Oprah Winfrey, Beyonce, Christina Aguilera, Condoleezza Rice, Paris Hilton, Tyra Banks, Liza Minnelli, Whitney Houston, and Donatella Versace.
Editor-in-Chief Nikki Finke - tip her here.